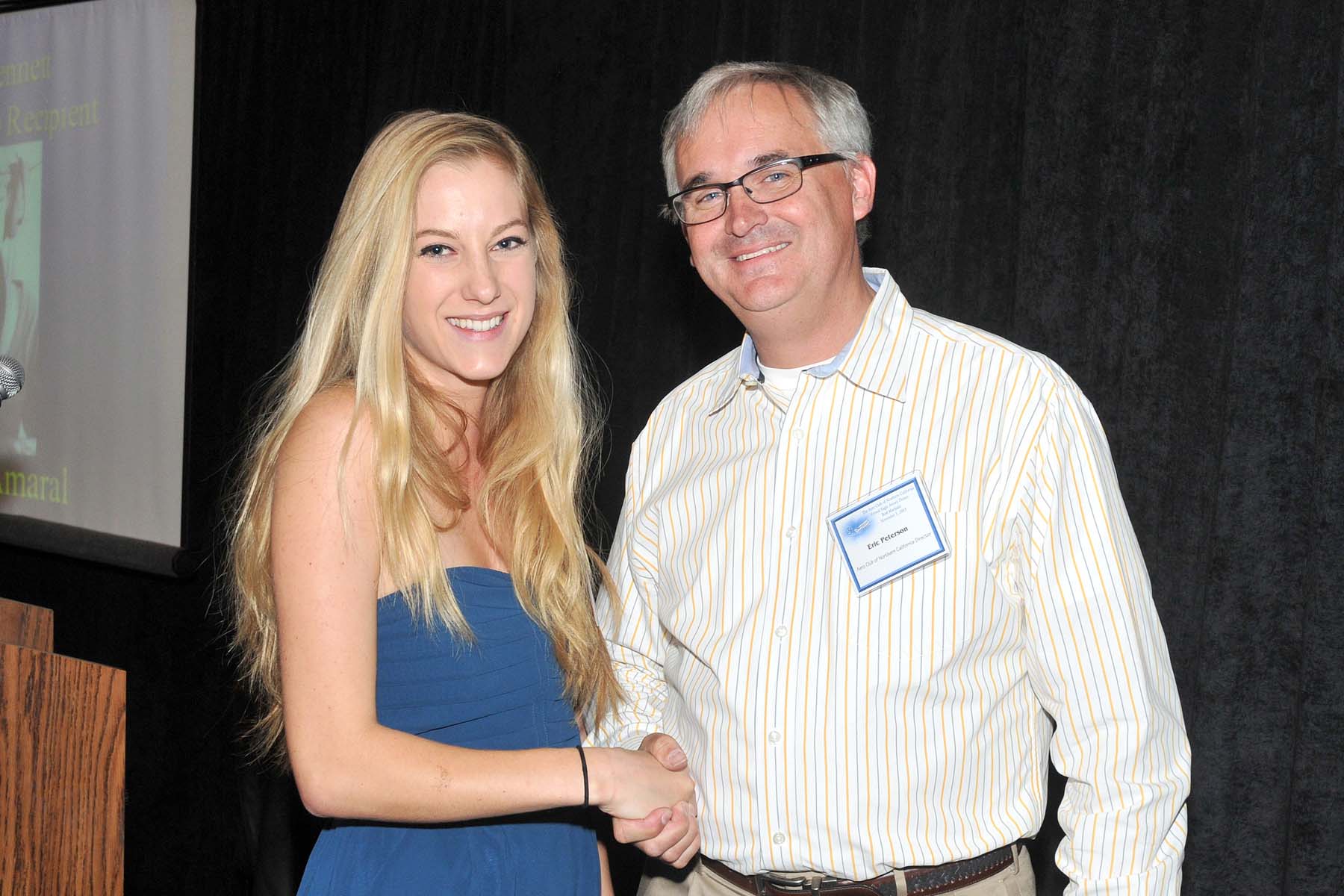 Antoinette Amaral
2013 Jerome T. Bennett Scholarship
Antoinette Amaral grew up in San Luis Obispo where she attended 99s meetings and won a discovery flight after entering an essay expressing her interest in aviation.  Inspired by this flight, and with the support of her parents, Antoinette earned her private pilot certificate during her senior year in high school.  After graduating from high school she studied abroad for a year through Rotary International before moving to San Jose to attend the Aviation program at San Jose State University.
During her first semester at SJSU, Antoinette joined two aviation student organizations; the Precision Flight Team and Women in Aviation.  She progressed through a series of officer positions and is now the President of Women in Aviation at SJSU.  Through her involvement at SJSU, she became aware of a job opening with JATO Aviation at San Carlos Airport.  She pursued this opportunity and for the past year and a half has been working as a dispatcher for JATO"s charter operations.
Antoinette has a career goal of becoming a professional pilot for a charter operation.  A scholarship through the South County Airport Pilots Association helped her get started on her instrument flight training through Squadron Two at RHV.  The funds from this scholarship will help her to continue working towards this rating.  She will graduate from SJSU in Spring 2015.