Aero Club of Northern California Mission(s)
We embrace the goals of our parent organization in our efforts to support a vigorous aviation and space program for students at all levels of learning, and to recognize and honor those who have made outstanding contributions to the advancement of aviation and space flight.
Learn more about our 2022 Crystal Eagle Awards Recipient Randy Howell and the Patriots Jet Team
The Patriots Jet Team is a civilian aerobatic formation team that performs in air shows across the western United States of America. The team operates as a six-ship team, flying the Czech-built Aero L-39 Albatros. The Patriots are based in Byron, California.
Who We Are
The Aero Club of Northern California was formed to promote activities that advance aviation and aerospace in Northern California.

We are an affiliate of the National Aeronautic Association (NAA), the oldest national aviation organization in the United States. NAA is the record-keeper for United States aviation.
Membership Contact
Anita Farris
Aero Club of Northern California

rsvp@aeroclubnorcal.org
Mailing address:
Aero Club of Northern California
PO BOX 610234
San Jose, CA 95161-0234

Celebrate the Aviation Achievements of
Crystal Eagle Awardee
Randy Howell!
The Crystal Eagle Awards and Scholarship Dinner will be at 6:00 p.m. Saturday, November 12th, 2022, at the Hiller Aviation Museum, 601 Skyway Road, at San Carlos Airport. The cocktail Reception starts at 6:00 p.m., and dinner will be served at 7:00 p.m.
Randy Howell will be honored with the 38th prestigious Crystal Eagle in recognition of his outstanding accomplishments in aviation. Randy Howell is well known as the Founder and President of the Patriots Jet Team and has over 26,000 hours of flight time. His flight experience ranges from J-3 Cubs to Boeing 747s and includes foreign military jets. Randy has flown for United Airlines for 24 years, flying the DC-8, DC-10, B-727, B-737, and B-747. He is a Formula One Gold race pilot, flying an all-composite Grove GR-7 among others. Randy holds low-level formation aerobatic waivers in the MiG-17, L-39, and other military jets. Randy earned a B.S. Degree from the University of Florida in Aeronautical Engineering.
The Aero Club also will present the 2022 National Aeronautic Association Certificate award to Pat and Julie Belanger
of The 111th Aerial Photography (the111th.com) for their significant contributions to aviation. The business is Owned and Operated by Pat and Julie Belanger and daughter Niki Britton, which has provided the finest aerial photography and video in the Silicon Valley since 1994. They are known not only for their commercial aerial photography for their clients, but also for dramatic and beautiful stock imagery and for rare night aerial photography.



---



Scholarships will be awarded to several students enrolled in Northern California college and university aviation programs. Dinner ticket prices cover the cost of the event, so we rely upon contributions and Silent Auction bids to fund the scholarships.

The Aero Club first presented the Crystal Eagle Award in Dec 1982 ('82/'83) to legendary aviator Gen. Jimmy Doolittle. Among past recipients are Gen. Chuck Yeager, Stanley Hiller Jr., Jim Nissen, George Cooper, Jeana Yeager, James S. Ricklefs, Darryl Greenamyer, Clay Lacy, Paul Poberezny, Wayne Handley, Eileen Collins, Sean D. Tucker, Steve Fossett, Brian Shul, C.E. "Bud" Anderson, Julie Clark, Rod Machado, John and Martha King, and Barry Schiff.

Dinner tickets, including museum admission, are $150 for non-members. Reservations are due by November 5th, 2022. Reservations are required; tickets will not be sold at the door, and attendees can purchase tables reserved for 8 guests. You can further support the Aero Club and the Crystal Eagle Awards by becoming or renewing your Aero Club Membership and by choosing the following Event Sponsorships Opportunities are available: Bronze, Silver, Golden, and Crystal Eagle Level Sponsorships.

Come join us and help make it a night to remember!

Sincerely,




Pam Svrdlin - President, Aero Club of Northern California

Michelle Tripp - Vice-President, Aero Club of Northern California

board@aeroclubnocal.org

<!div>
---
---
<Previous Aero Club of Northern California Virtual Speaker Series (During Covid Pandemic)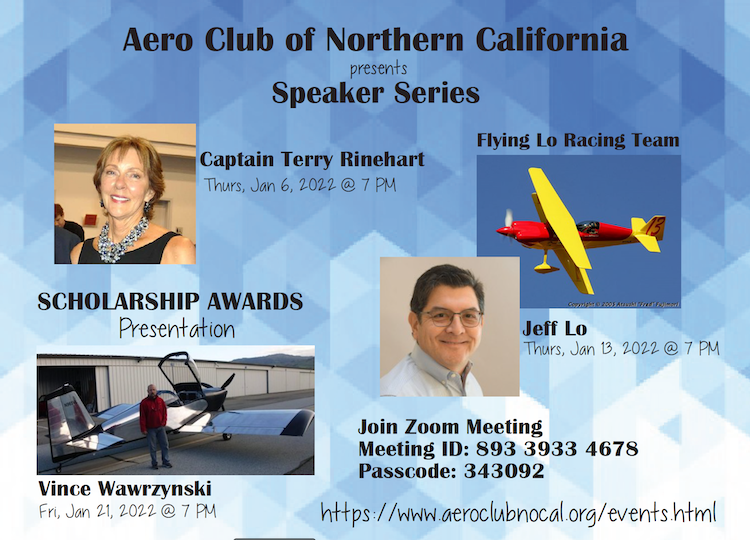 We have lined up the following dynamic speakers who each will speak on the highlights along their incredible aviation journey. Put these dates on your calendar now so you don't miss these great topics. Return here to join each event by Zoom:
Terry Rinehart January 6, 2022 (Thursday) 7PM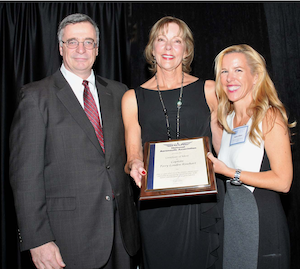 Captain Terry London Rinehart: NAA Award winner, first woman employed as an airline transport pilot by Western Airlines (now Delta Airlines), flew the 737, 757 and 767, helicopter rating and flight instructor certificate, corporate pilot flying worldwide operations, Aeronautical Operations alumni San Jose State University, and former Aeroclub Board member her.
Jeff Lo January 13, 2022 (Thursday) 7PM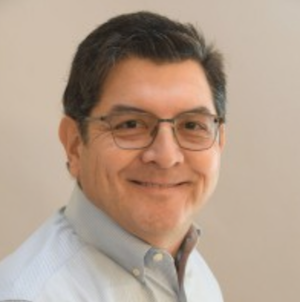 Flyin' Lo Racing Team, Owner Jeffrey Lo enjoys racing in Reno bi-plane races, has built multiple airplanes and his custom built airplane, Miss Gianna, flown by Cris Ferguson, won the 2007 Championship. Lo is involved with UAS and drone operations holding a Remote Pilot Certificate as well as a single engine and multi engine land private pilot, UC Berkeley engineering alumni.
Jeff Lo has been a private pilot for the last thirty years and more recently has flown drones in his work at Intel. He has owned various airplanes including a Cessna 140, Beech Baron and multiple Pitts Specials. Jeff is most often found flying around northern California, but has flown as far as Oshkosh (in a Cessna 120). He is best known for his air racing exploits, having participated in biplane class racing at Reno continuously since his first race in 1995.
Vince Wawrzynski January 21, 2022 (Friday) 7PM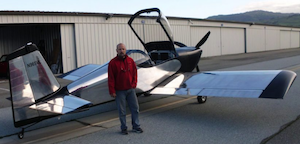 Lecturer San Jose State University; Duckworks Aviation Sr Builder, building an RV-7 IO390, CS 3 Blade MT, Glass Panel/Avionics; Sailor, Captain/Navigator, S/V Fidelis, circumnavigated both solo and with crew; United States Marine Corps Fighter Pilot, F-18, F-5, F-16, C-130, AH1, CH46, CH5, Worked in Operations at Pentagon, Aviation and Ground Safety Director, Parachutist and Parachute fabrication/repair; San Jose State University Aeronautics/Aviation/Aerospace Science and Technology Alumni
Patriot Jet [Demonstration] Team Tour (Byron Airport); July, 2019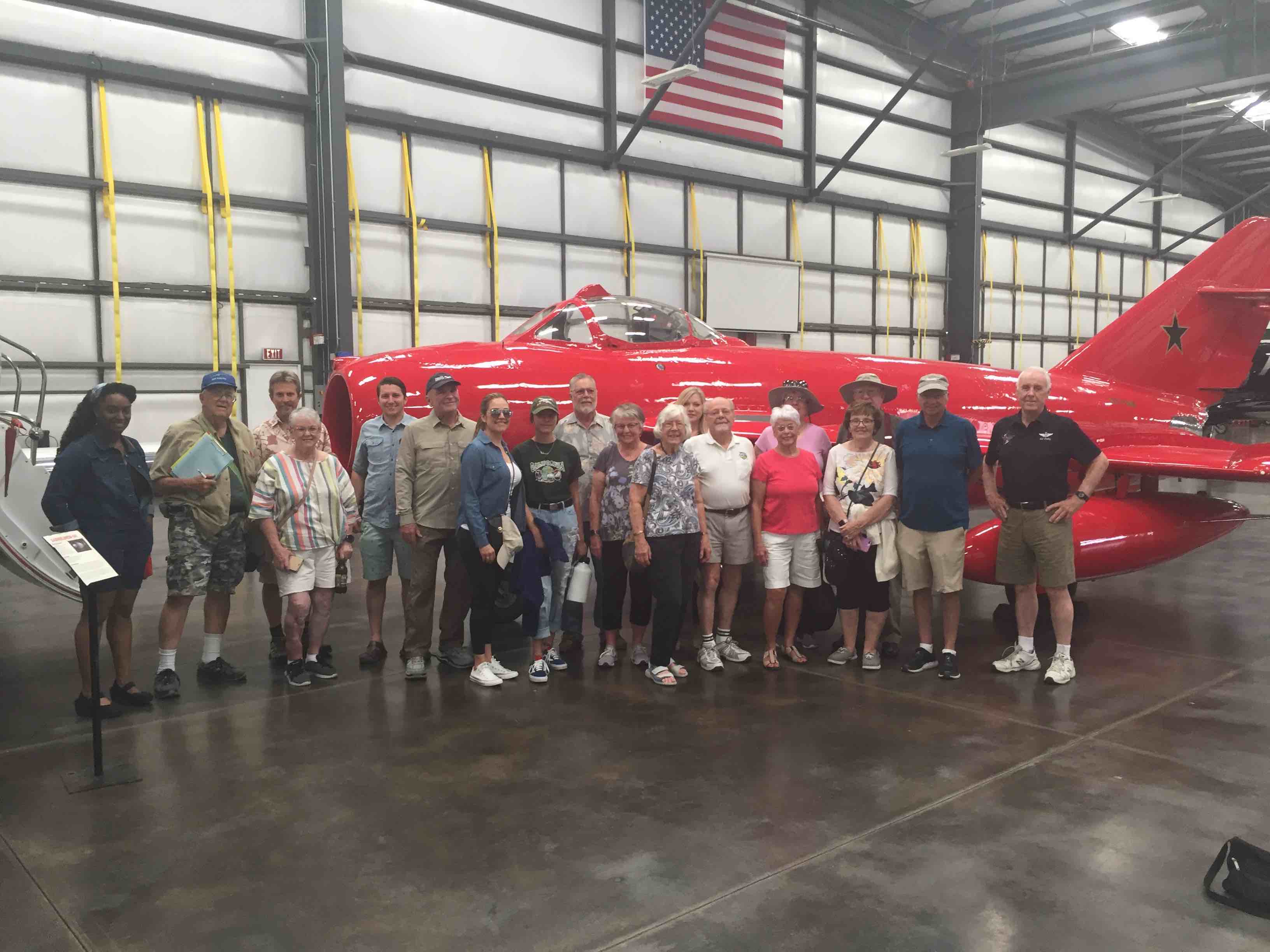 Past Speakers
Check out our YouTube channel for videos of past webinars.
Ed Daley, Director of the Patriot Jet Team Foundation presented their incredible story.
Josh Olson, presented "People Flying People in Need." He gave us the inside scoop of Angel Flight West operations, talk to us about the vital work Angel Flight does for the community, and describe how you can help. Angel Flight West is always looking for people who believe in their mission, click here to learn more, support, or get involved.
Steven Rubke, 747 Pilot, presented Flying in the age of COVID. As a captain on the 747-400, Stephen has the privilege to see much of the world every month and enjoy numerous foreign cultures when he's not flying. Stephen graduated with a BA in Geography from San Jose State University in 2007.
Jeff Homola presented a second talk about his work on Advanced Air Mobility (AAM).

Paul Marshall spoke about Disaster Air Lift Response Team (DART) development and community importance.
Jeff Homola from NASA Ames presented a talk on Unmanned Aerial Systems (aka drones) Traffic Management (UTM). Jeff is the technical lead for the Advanced Air Mobility Project's National Campaign Airspace Test Infrastructure team. Jeff also is the third generation in his family to serve in the US Navy where he spent over eight years as an Operations Specialist. Following his naval service, Jeff went on to earn a B.S. in Cognitive Science as a UC Regents Scholar from UCLA and a M.S. in Human Factors from SJSU.
John Aitken, Director of Aviation for Norman Y. Mineta San Jose International Airport. John is leading the Airport team in expanding and elevating facilities and service levels to meet ongoing growth, with SJC's notable ranking as America's fastest‐growing major U.S. airport over the past four years. (Watch it here)
Major John Cabigas, USAF (Retired) discussed the 1st Aero Squadron. John's presentation included the history of the organization along with some great pictures to help tell the story. (Watch it here)
Scholarship Contributions
The Aero Club traditionally hosts a silent auction at the Crystal Eagle dinner to raise funds for our scholarship program. Without the dinner this year, we are shifting our fundraising efforts online. Please help us achieve our goal of raising $8,000 to present FOUR-$2,000 scholarships this year, like in the past. While we won't charge a fee for the speakers, we do ask that all participants make a donation through our site to help with this endeavor. You can get started right now by clicking here. All donations are tax deductible and will be used to fund our scholarship program.
---
Other upcoming events include Accident Wise in conjunction with AOPA & NASA.
Past tours and events have included: